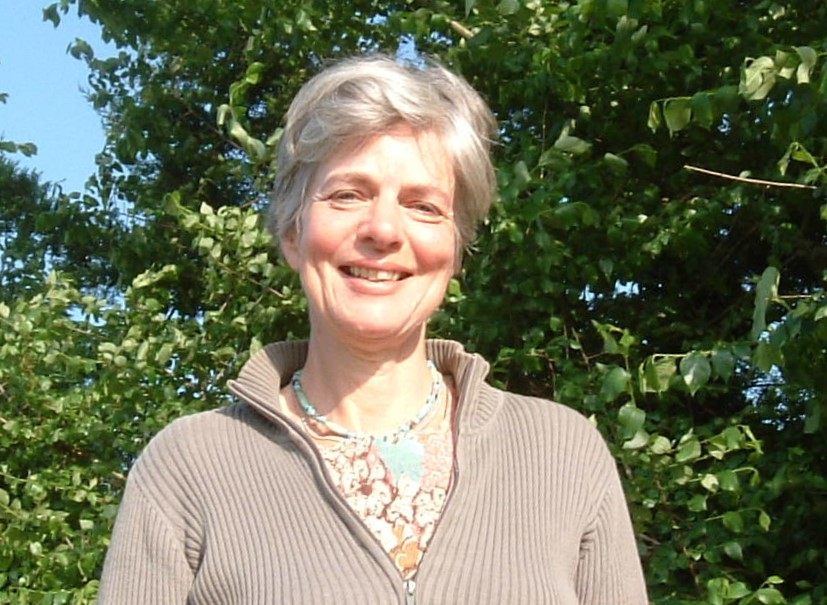 Colour and Creativity- a workshop     with Monica Melinsky.
An adventure in personal expression.
This is a workshop for a group of 2- 6 people. We shall be using watercolour paint, other colour and mixed media, as well as collage and the written word in an exploration of personal creativity.  No previous experience is necessary: previous skills e.g. drawing, painting, are not a requirement . The focus is on the creative moment and the on the discoveries of the process itself; the enjoyment of the activities, leaving aside expectations of producing a work of 'art'. Discoveries and surprise are very much at the heart of the workshop. Château le Tour is a magnificent setting in which to relax and enjoy exploring your creative side.
It is natural that people like to have something to take home with them as a reminder of their break. Each person can make a 'book' of their work from the pages they have made, which they can take home with them. This can be assembled on site if time allows or at leisure afterwards.
Workshop outline.
To start the afternoon are introductions. Then a presentation of the aims and the theme of the workshop. I shall guide the group in some watercolour experimentation: a brief demonstration/introduction to the medium- trying out colours on wet and dry paper. We shall explore colour mixing and experiment with possible effects. Then we shall introduce some mixed media techniques including wax, salt and collage.
The group will have pre-cut sheets of artists' quality watercolour paper which will make up their 'books'. The theme continues on each 'page', with prompts and suggestions from me. Techniques will be suggested for each page.
Possible examples of the development of a theme: e.g. 'Myself':
– Me, myself, I :  colour choices + word prompts, personal response using paint/ colour and words.
– Mood : Using colour/ shape / pattern and line with word prompts suggestions.
– Memories : Using colour / textures from word prompts.
-The colour of…….Choosing a word that has a special resonance: Using colour/ shape / text / collage for free expression.Throughout the workshop I shall guide and make suggestions where necessary, adapting to the needs of each individual.
We will share our work at the end of the workshop, discuss thoughts and ideas arising and any 'before' and 'after' reflections. If time allows the pages will be made up into books to take home there and then, if not this can be done at a later date.
Practicalities: 
Duration of workshop: 3 hours / one morning or afternoon.         Setting: indoors or outdoors.
Materials: all materials will be provided.
Cost per person: 35€.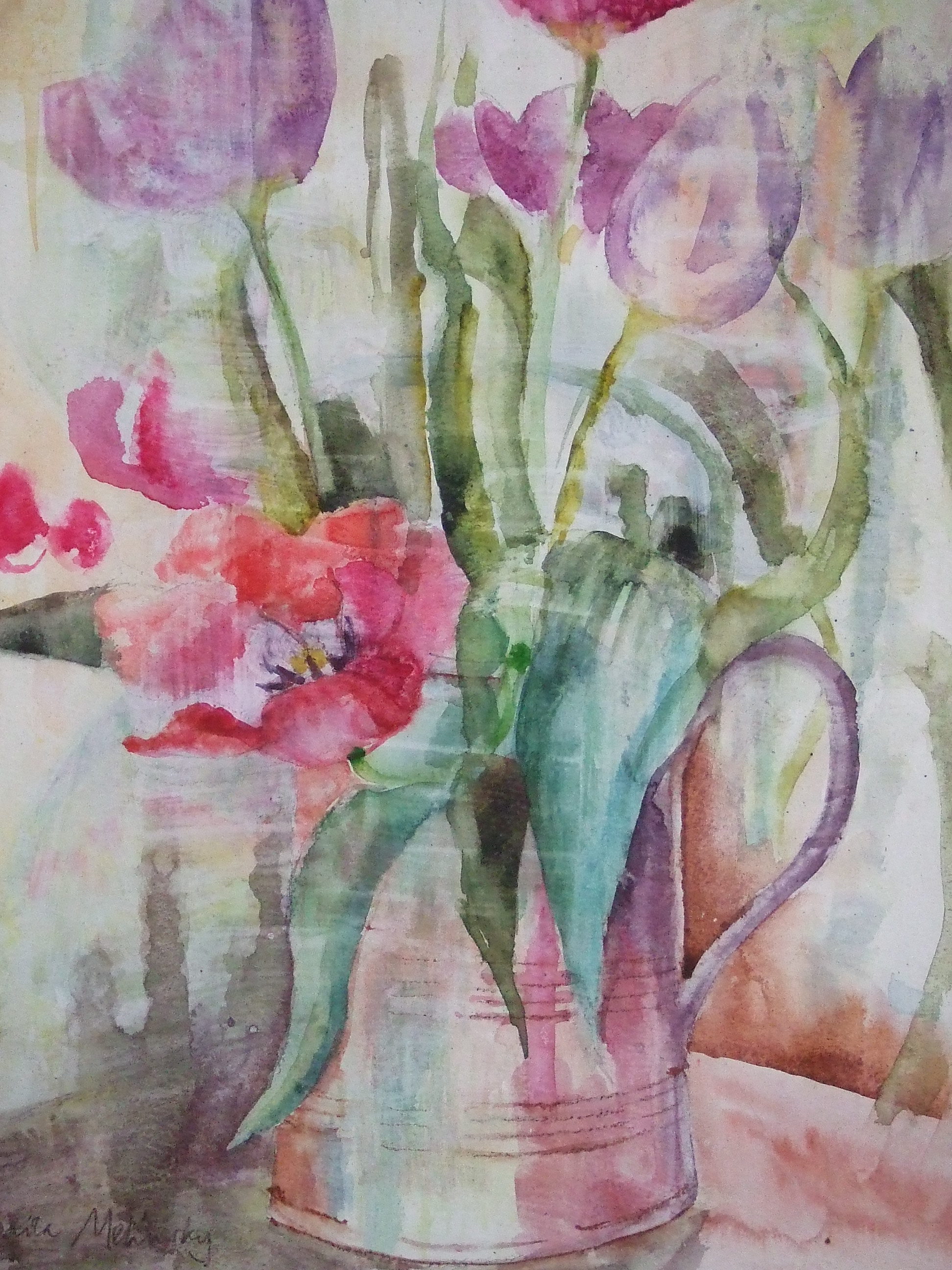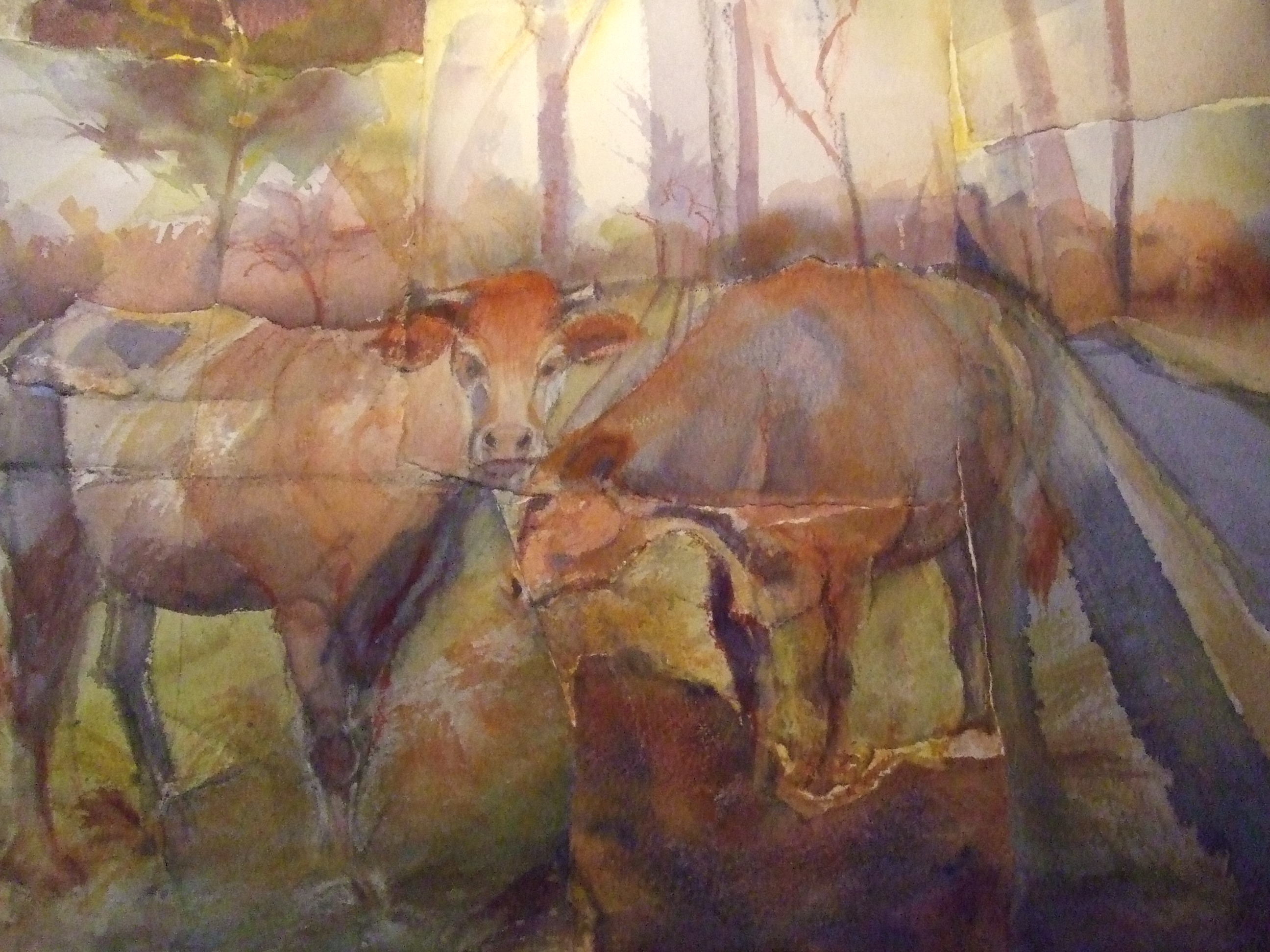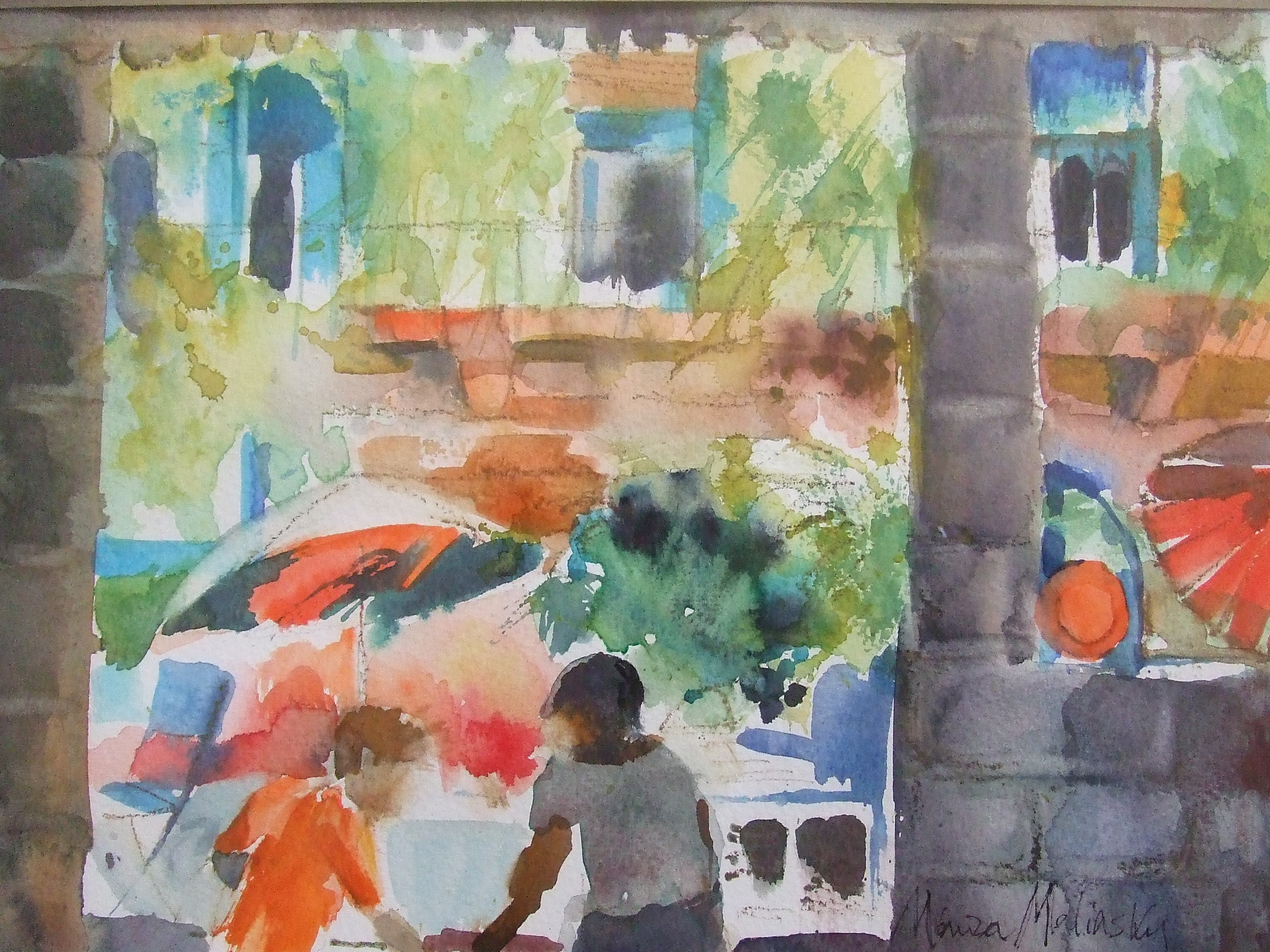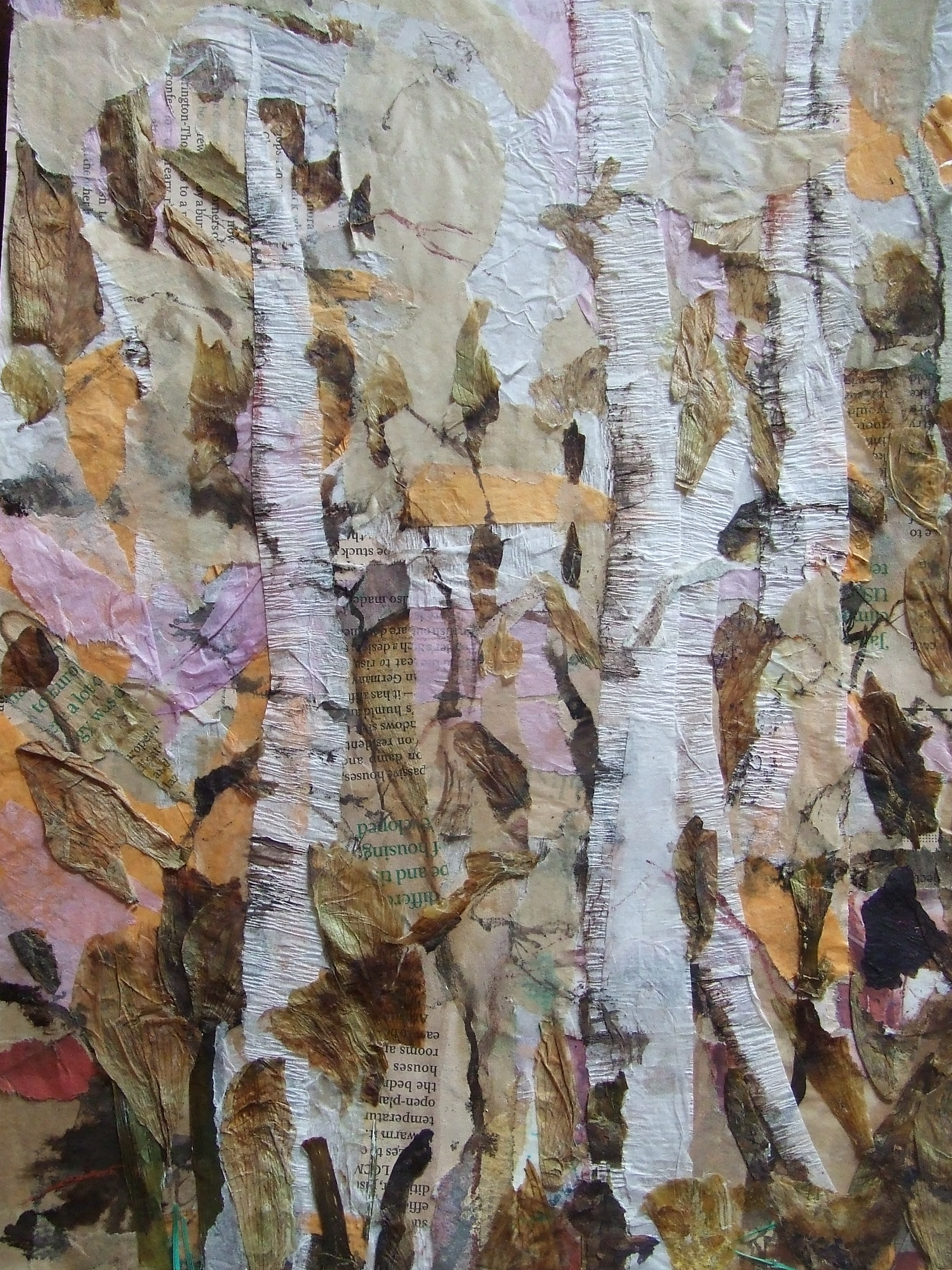 Painting Breaks: Creativity with watercolour and other media.
Have you ever thought, 'I wish I could pick up a paintbrush again…' or, 'I would love to try painting again after all this time, but I'm not sure where to start'?
Painting Breaks are residential breaks of 1- 4 days for small groups, maximum 4 people, to relax and explore your creativity. It may be that you stopped painting years ago or never found the time to continue. Or you may have been put off and discouraged in the past. Here you can pick up a paintbrush, experiment, relax and above all enjoy yourself. You can explore painting and drawing in the magnificent surroundings of Château le Tour: there is no formal tutoring, no 'how to watercolour' lessons, but you will have paper, paints, brushes and drawing materials and plenty of personal attention, support and encouragement from an experienced teacher who is a practising watercolour artist.
The programme will be designed to suit the needs and requirements of the group and is therefore very flexible. English and French are spoken.( NB. Painting Breaks are not designed for complete beginners ).
About myself.
I took A level Art at school and, while studying English Literature at York University, and later during time spent in Brazil and Portugal, I always continued to draw and paint. Having qualified as a teacher in English and Art I had a long career teaching English at the French Lycée in London. I continued drawing and painting under several teachers in London, including Nick Ashton at Putney School of Art and Sarah Christian at Morley College, Lambeth, taking life classes as well as experimenting in many drawing and painting techniques over the years.
Now resident in SW France I appreciate the wonderful light here in all seasons and I enjoy painting out of doors in this beautiful area as often as possible. Some of my inspirations are Matisse, the colours and forms of Macke and Nolde, as well as Rembrandt's women, among many others. I continue to take life classes at a local sculptor's studio in a nearby village and I paint in our local weekly art atelier; a group which I lead and with whom I also exhibit.
I have recently exhibited with two other local artists at Bergerac's Cultural Centre ( 2017 ), among other exhibitions.
Recent Exhibitions:
Château le Tour, Faux – December 2017, La Barde, Faux – 'Escapade Artistique' – August 2017, Exposition au Centre Culturel Bergerac – February 2017
La Barde, Faux – 'Escapade Artistique' – August 2016,   Issigeac – Le caveau du Château / Maison de Tourisme – April 201
Painting Breaks: a typical day:
10.00.am.- 12.30.Morning.
Introductions. At Château le Tour exploration using various media/ techniques: eg drawing, watercolour, experimenting with wax, for example. Suggestions and personal guidance as required for less experienced painters.
Outdoors on site in the Château's grounds : sketching elements of landscape, or indoors eg. still life, portrait, depending on the group's requirements ( and weather ).
12pm.-2.00. Lunch.
2-5 pm. Afternoon.
Painting/ sketching/drawing in the grounds of the Château or a visit to a local beauty spot  ( of which there are many) eg. Issigeac medieval village, the lake and château at Lanquais, the canal at Lalinde, to paint / draw 'en plein air'. Transport and folding chairs are provided.  (Or free time! )
5.30 pm. Evening.
Sharing and discussion of the day's work.
This programme may change according to the weather, which markets people wish to visit; ( these start early in the morning and finish by lunchtime ), or other individual requirements.
What is included?
Tubes of watercolour paint will be available as will sheets of artists' quality 300 gramme Bockingford watercolour paper; however it would be useful to have your own small (A5) sketchbook as well for sketching, trying out/ experimenting with colours etc and a set of watercolour paints if you have one.
Charcoal, pencils, pastels, as well as card, brushes, water-colour paper and papers and glue for collage will be available. Folding chairs for painting outside are provided, as are tape, cloths, mixing plates, water jars, etc. Please note if you use acrylics you will need to provide them; only watercolour paints are provided. Some easels will be also be available.
Cost:
The cost of Painting Break days is 60€ per person per day, including materials as outlined above.